An alternative way to add a user is via the Register New User page. This method differs from adding via the Traders screen in the following ways:
•User must be new to the system.
•No email will be sent to the user.
•It is up to the company to inform the user of their logon details OR give them access via the SSO API
The following properties can be entered.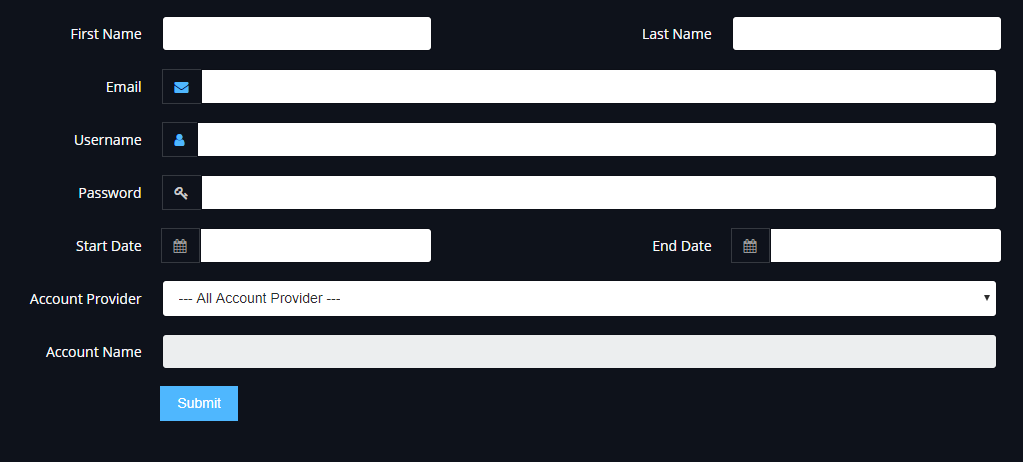 First Name
Last Name
Email - Email address of user
Username - Unique username assigned to user
Password - Password for the account
Start Date - The date on which the user is licensed to use Journalytix
End Date - End date (optional) on which the users license to Journalytix expires (defaults to start date + default account days on Company Settings Page)
Account Provider - Account Provider for this customer (optional)
Account Name - Account ID (Account Number) for the users account - to ensure their trades are automatically routed to their account
On Submit, the details will be validated and either an error shown or the user created. These users can then be seen in the Traders Page